iamspecial.livejournal.com posting in

boy_touching
The incredibly awesome (and super hot) British comedy team of Noel Fielding and Julian Barratt are gearing up for the third season of their mind-breakingly hilarious program "The Mighty Boosh" starting next month. So, I thought maybe I could get you all excited for it with a really enormous amount of boytouching!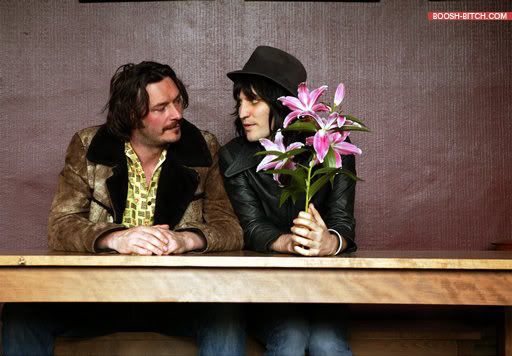 See, what did I tell you? They're beautiful.
And they just can't keep their hands off each other.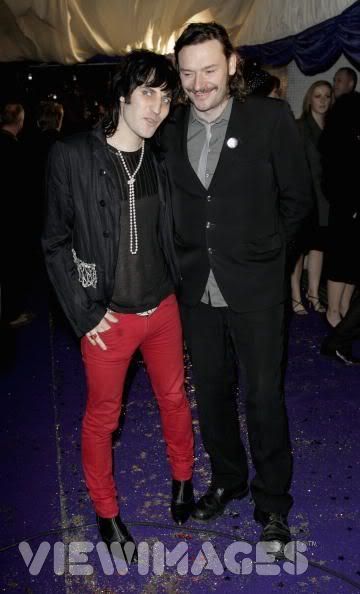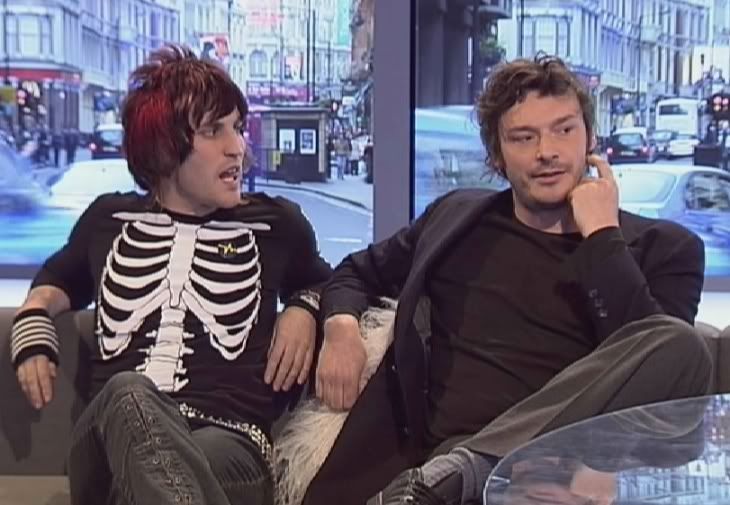 And they give each other dirty looks!
And sometimes they give the camera dirty looks while zipping up their pants... now why could that be?
And sometimes they're just deliriously happy with each other.
They've been doing this for a good ten years, too.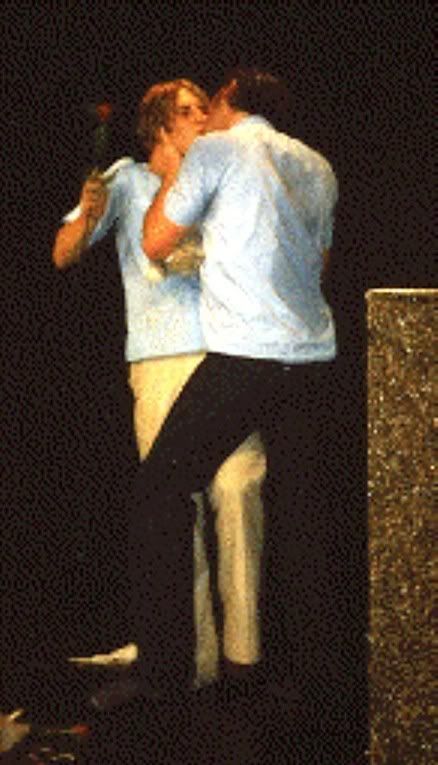 Oh yeah, and did I mention they like to make out with each other?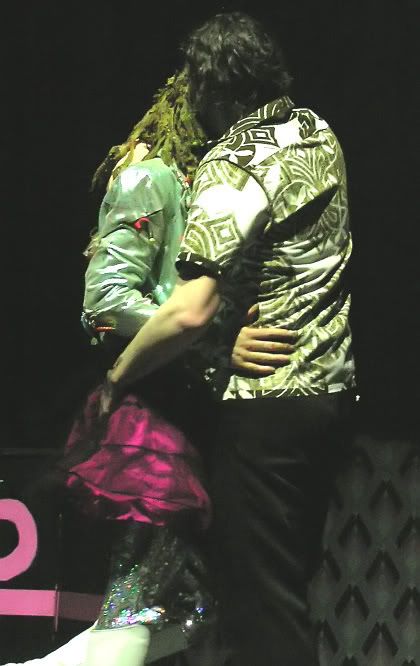 In character at their live show.
Not in character on Russell Brand's show... which I must say brings up interesting implications regarding Noel's relationship with Russell...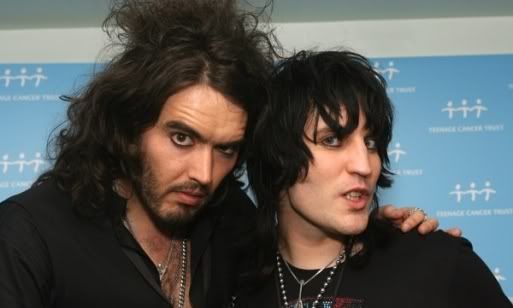 Anyway, intermission over. Now to end with my favorite picture of them ever:
Blatantly going in for the kiss... is there are other explanation? I think not.